Cottage
We have created a wonderful one bedroom cottage near the VanArnam Vineyards tasting room. This private, romantic cottage features views of Mt. Adams across the vineyards and orchards of the Yakima Valley. Available for up to 2 people, it's a perfect romantic get away.
For more information and booking go to Vanarnamcottage.com.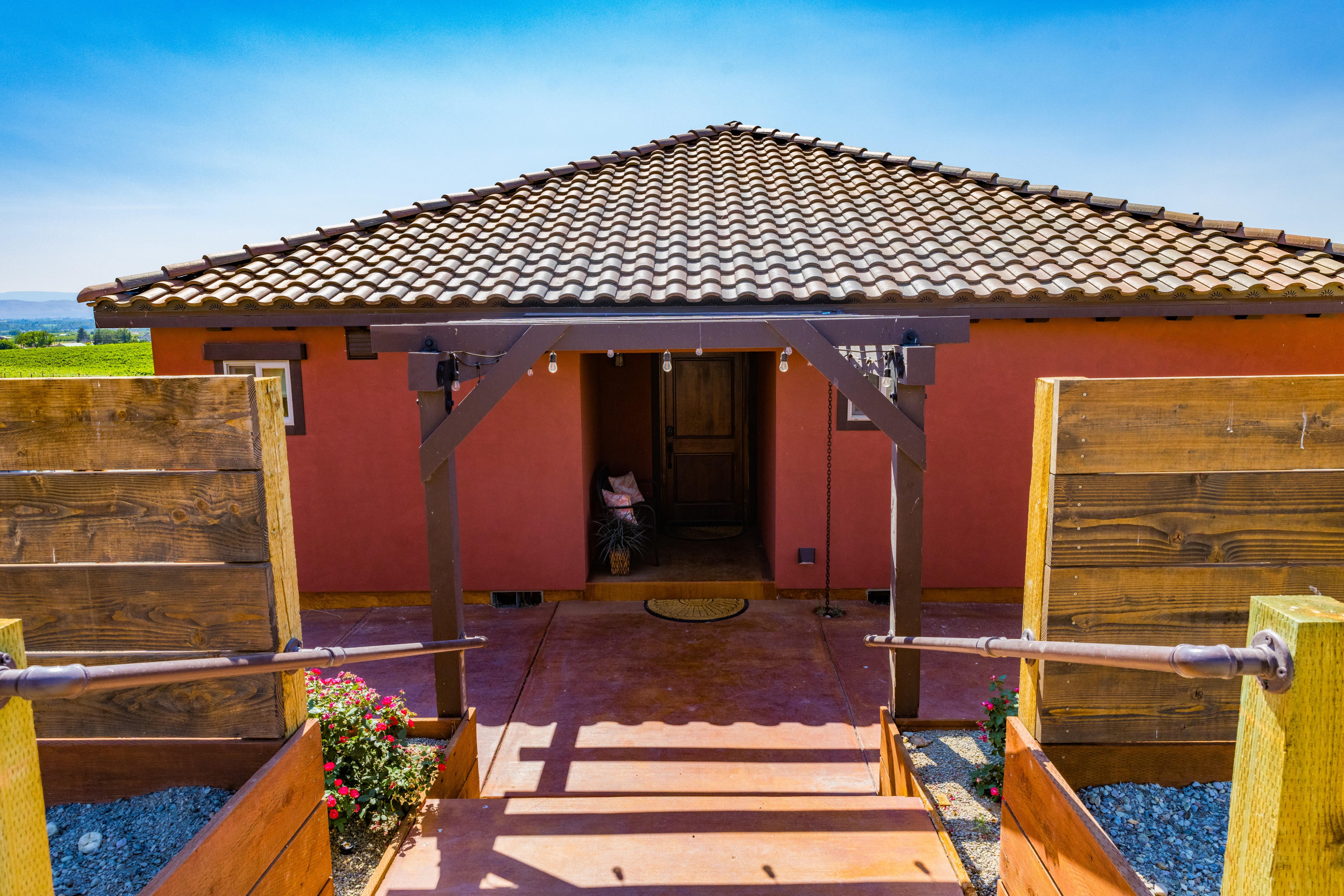 Guest Reviews
Debra - The cottage at VanArnam Vineyards is a beautiful, wonderfully situated, quiet respite. You have absolutely everything you'll need for your stay - large kitchen (very well stocked) with a full size dining table, roomy sitting area off the kitchen, two large screen TV's (though you won't want to interrupt your serenity), a great size patio perfect for reading a book, sunning or drinking a glass of wine and even a full size washer & dryer should you spill red wine on your clothes ;). Kent and Allison have built and decorated a marvelous cottage that takes advantage of a spectacular view of Mt. Adams as well as vineyards from every living area in the cottage. Laze in bed & stare out the large bedroom window at Mt. Adams to begin your day. I could live there full time and be absolutely content in such gorgeous, lush, comfortable surroundings.
Caitlin - Amazing getaway! My husband and I spent 2 nights in the VanArnam's cottage. It is a beautifully designed cottage, with a large bathtub looking out to Mt. Adams. It is a perfect romantic getaway to get some quiet, walk a short distance to sip wine, and relax on the cozy sofa bed located on the open air deck in the back looking out in the distance. The VanArnam's made us feel right at home and it was difficult to leave come Sunday morning. We will absolutely be back to enjoy more of this precious cottage.